The demand for inkjet technology in the perishable goods industry has grown in recent years due to the need for date codes on product packaging. Regardless of porosity, size, shape and texture, Continuous Inkjet Printers can carry out coding onto most packaging materials. Information like dates, batch or bar codes, product name and logos etc. can be printed easily with Continuous Inkjet Printers. This facilitates data trackability and further helps in adhering to the industrial manufacturing policies.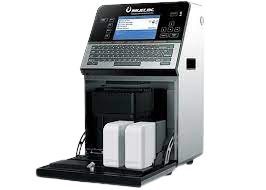 Reasons for the increasing popularity of inkjet coding technology:
1.Versatility:
The CIJ Inkjet Printer can print on a wide range of materials, including metal, glass, wood, plastic, and paper, making it a highly versatile labeling and coding solution.
The contact-free technology used by CIJ printers enables them to print on curved, textured, and porous surfaces without any issues, further increasing their versatility.
CIJ printers can use a broad selection of inks, providing product designers with a lot of creative flexibility.
2.Reliability:
CIJ Inkjet Printers are highly reliable due to their high-pressure pump technology that allows for concise, clear marks even on uneven or flexible items.
The printers have minimal issues with smudging, misprints, or damages, resulting in less waste and time loss due to rework.
3.Printing Speed:
CIJ printers have a high density of ink ejection, enabling them to mark and code substrates quickly.
These printers are faster than most other types of printers, with the ability to apply codes to objects moving at 1000 feet/minute.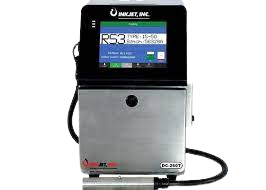 4.Quick-dry Ink:
The ink used by CIJ printers dries quickly, reducing the chances of misprints and increasing efficiency.
Solvents like ketones and alcohols can be used, which can rapidly penetrate the substrate further enhancing the quick-dry capabilities of the ink.
5.Cost-effectiveness:
CIJ printers have a lower operational cost compared to other technologies as they can run for many hours before requiring service.
They are highly durable and resistant to heat, dust, and moisture, resulting in fewer maintenance requirements.
CIJ printers are easy to maintain and repair due to their simple design and fewer moving parts, making them a cost-effective option for many businesses.
With the challenges that manufacturers are presented with, the importance of choosing the right inkjet printers to use has become vital. Uchumi Quick offers the perfect solution in printing through DuraCode Inkjet Printers. The printers are easy-to-use, require less maintenance than other leading manufacturers while being both durable and reliable.
We also offer a 3-year warranty on all our printers. Through the same manufacturer, we offer inks compatible with other OEM suppliers including Videojet, Markem etc.  These inks and fluids are manufactured in Texas, USA and are formulated for printing high volumes at an affordable cost therefore providing excellent value for money.
With our help you can find the most appropriate printing solution, that is:
Compatible with your packaging materials.
Fast enough to meet your output requirements.
Capable of resisting any adverse environmental factors in your facility and
Able to fit well on your existing line setup.
+254 110 492 589