A report published by DataIntelo indicates that the global tea packaging market is projected to grow from USD 8.7 billion in 2019 to USD 11.4 billion by 2030 at a CAGR of 3% during the forecast period. As customers become more brand conscious and demand high-quality products and packaging, it is important for tea brands to put equal attention on the packaging design and production.
Tea leaves require special packaging to preserve their essence and aroma. The packaging must protect the leaves from harmful factors such as UV rays and foreign particles, while also providing an opportunity for branding. Ideally, packaging should be visually attractive and one that stands out to represent the brand effectively.
 At Uchumi Quick Suppliers, we have perfected the art of quality tea packaging and our consumables are a sure way to elevate your tea bags on the market shelves.
We have in stock:
i)                  Thread
Our tea bag cotton thread for single or double chamber bags are made of the finest cotton. These tea bag threads are engineered to operate flawlessly on high-speed machinery with minimal breaks, skips and stops. Our products offer maximum functionality to the consumer; including high strength, superior anti-wicking performance, microbial purity and odor protection.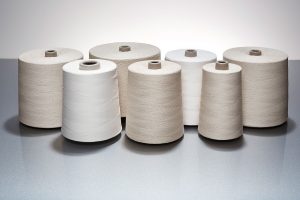 Features and Benefits
Made from 100% organic cotton
Maximum leak protection
 Biodegradable- they are environmentally friendly
Customized for unique sizes and twists
Excellent odour prevention
ii)                  Tags
Our tea tags are designed to withstand daily use and are made from durable materials that will not fall apart easily. These tags are also appropriately sized for tea bags and can easily be customized with your own brand. The materials used in the tags are food safe and will not cause any potential contamination to the tea, ensuring the safety of customers. Versions available include:
·        Laser cut for individual shapes
·        Paper labels (rolls) for all common tea bag packaging machines
·        Paper/film laminate (rolls) for pyramid tea bag machines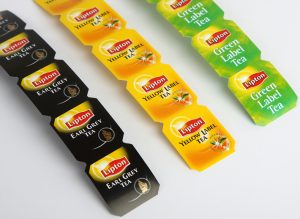 Features and Benefits
Excellent machinability – smooth processing using all horizontal and vertical packaging machines
Safe sealing even at high cycle rates
Efficient high-quality print using state-of-the-art machines (incl. internal production of printing block)
Excellent product presentation thanks to high quality print images and multiple finishing options
iii)                   Filter Papers
Our tea filter papers are designed to provide a convenient and an easy way to brew loose-leaf tea while ensuring a perfect cup, every time. Our filter papers are made from biodegradable and chlorine-free materials, which are not only eco-friendly but also safe for consumption.
               Features and Benefits
 Eco-Friendly: Made from biodegradable and chlorine-free materials
Convenient and easy to use: The filter papers are simple to use and dispose of,
 Strong and Durable: The filter papers are designed to be strong and durable, ensuring that they will not tear or break apart while steeping,
 Pure and Authentic Taste: The filter papers are unbleached and chlorine-free, which means that they will not alter the taste of the tea.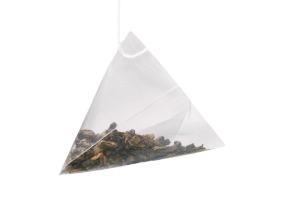 Outer Packing Envelopes
Our tea Outer Packing Envelopes are designed with very high barrier properties to keep the aroma of the tea intact for a long period.
Features and Benefits
Durability: Our envelopes are made from high-quality, sturdy materials that will protect the tea and keep it fresh for longer.
Barrier properties: Our envelopes have high barrier properties that protect tea from moisture, light, and air, which helps to preserve the flavor and aroma of the tea.
 Material: These envelopes are made from food-grade materials that are safe for the tea and will not cause any potential contamination.
Customization: These envelopes can be customized with your own brand, logo, or information, making them a perfect match for the aesthetic of your packaging.
Our products are high temperature resistant, eco-conscious degradable, abrasion resistant and have very low shrinkage rates.
To learn more about our tea consumables, contact us now! We will take time to understand your production and operational needs before we deliver the most appropriate solution.
+254 707 032 835
info@uchumiquick.com