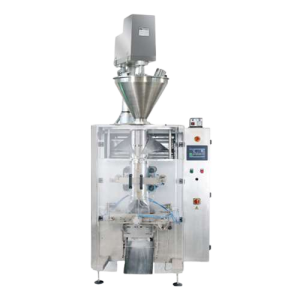 According to a market research report by Mordor Intelligence, the global flexible packaging market for tea is expected to grow at a CAGR of 5.4% from 2021 to 2026. The report cites the increasing demand for convenience and sustainability as the main drivers of this growth.
The main advantage of flexible packaging for tea is its ability to protect the tea leaves from external factors such as moisture, oxygen and light. This ensures that the tea maintains its freshness and flavor for a longer period of time. Flexible packaging also takes up less space making it easier to store and transport.
Flexible packaging options for tea include pouch packaging, stand-up pouches and bags with zippers or sealable tops. These options allow for easy portion control and the ability to reseal the package after use, preserving the freshness of the tea.
Flexible packaging for tea is also more environmentally friendly compared to traditional options such as glass or metal. It requires less energy to produce and can be easily recycled, making it a more sustainable choice.
Uchumi Quick recognizes the unique needs for tea packaging from protecting tea blends to promoting a brand. Through Wraptech, we offer different categories of flexible tea packaging solutions that help tea blends stay fresh and potent, for longer. Our machines are designed to create extremely good-looking pouches as well as precise and well finished zipper bags.
Flexible packaging solutions available:
Block bottom bag– Free-standing and resealable zipper design, combined with high-barrier material to perfectly protect the quality of the product.
Stand-up pouches-The pouch is lightweight and easy to store. The foldable design makes it easy to carry on the go and the resealable zipper effectively protects the tea from outside influences.
Side gusseted bag – a large-capacity packaging option for tea, it stands up when product fills the bag.
Flat pouches are small and easy to store, ideal for single-serve tea packaging.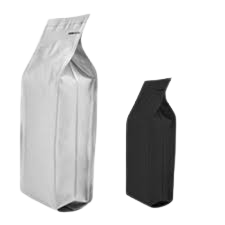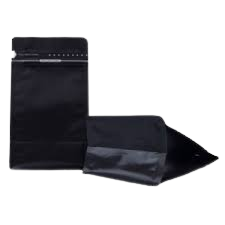 Features of these machines are:
PLC based control system: The system uses a Programmable Logic Controller (PLC) to control and monitor various machines and processes.
7″ Touch HMI: This is typically used as a user interface for interacting with the PLC-based control system.
Powered film unwind: A feature that uses a motor to unwind film from a roll.
Film tension control: This is often used to ensure that the film is being fed into the system at a consistent tension.
Photo eye for film length control: This can be used to automatically control the length of the film as it is being processed.
Auto web alignment: This is often used to ensure that the film is properly aligned with other components in the system.
Integrated former and vertical sealing assembly: A feature that combines a former (a device used to shape the film) with a vertical sealing assembly (a device used to seal the film vertically).
Automatic zip feed systems: This feature allows the machines to automatically feed zip closures into the system.
GMP construction: Construction is in accordance with GMP guidelines to ensure that products are consistently produced and controlled to the required quality standards.
Wraptech's focus on design, development expertise and advanced manufacturing capabilities have been honed over four decades. An investment in our machines is certain to deliver a fast ROI and a marked improvement in production efficiencies – our guarantee is to increase your bottom line through lower production costs.
To learn more about the great benefits of our tea bag packaging machines, contact us now! We will take time to understand your production and operational needs before we deliver the most appropriate solution.
+254 110 492 589
info@uchumiquick.com