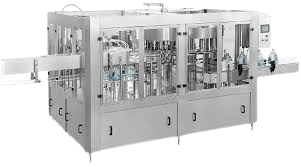 According to a report by Markets and Markets, the Automatic Liquid Filling Machines market was valued at USD 2.3 billion in 2020 and is projected to reach USD 3.2 billion by 2025, at a CAGR of 6.3% during the forecast period. The growth of this market is driven by the increasing demand for automation in the beverage industry and the growing demand for cost-effective and efficient filling machines.
Automated bottle filling machines are essential for modern industries that require bulk filling of products. These machines provide a more efficient and accurate way to package products, ensuring market access and reducing the time and potential for spillage and wastage that manual methods can cause.
With the intense competition in the market, companies are continuously undergoing various business reengineering practices to optimize their working efficiency and reduce operating costs.
As automation technology continues to progress, the uses of filling machines become increasingly diverse. Their versatility has enabled many companies to reduce labor costs, meet customer demands, and increase their profits by utilizing automation.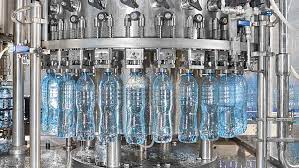 Advantages of automatic bottle filling machines:
Increased Efficiency: Automated bottle filling machines are designed to fill bottles quickly and accurately, reducing the amount of time and labor required to complete the task.
Improved Accuracy: Automated bottle filling machines are designed to fill bottles with precise amounts of liquid, reducing the chances of over- or under-filling.
Reduced Waste: Automated bottle filling machines reduce the amount of product waste due to over- or under-filling.
Increased Safety: Automated bottle filling machines reduce the risk of injury or contamination due to manual handling of bottles.
Cost Savings: Automated bottle filling machines reduce the amount of labor and materials needed to complete the task, resulting in cost savings.
https://www.youtube.com/watch?v=8TSDwabQ5Bw
Our 3-in-1 Washing, Filling, and Capping Machine is designed for water and beverage filling. This single unit machine is capable of washing, filling, and capping bottles in one process. It can be customized to fit various bottle sizes and shapes, and its gravity filling system ensures fast and precise filling.
These machines are constructed to the highest global standards, using only the finest components and the latest technology. They are renowned for their longevity and easy maintenance features.
Features of our 3-in1 bottle filling machine:

Bottle feeding stand (stainless steel) with adjustable height
Bottle in-feed air blow conveyor
Automatic 3-in-1 Rinsing-Filling-Capping Machine
Automatic cap elevator unit and cap feeder
Output conveyor (stainless steel)
Online bottle inspection light station
Sleeve and security seal inserting table (stainless steel)
Label shrink machine, either electric or steam
Bottle change parts for 300ml, 500ml, 1000ml and 1500ml
An investment in our machines is certain to deliver a fast ROI and a marked improvement in production efficiencies.  These machines are specially designed to fill bottles quickly, accurately and consistently which helps to reduce waste while increasing efficiency. Our guarantee is to increase your bottom line through lower production costs.
To learn more about the great benefits of our automatic bottle- filling machines, contact us now! We will take time to understand your production and operational needs before we deliver the most appropriate solution.
https://uchumiquick.com/contact-us/
+254 110 492 589
info@uchumiquick.com